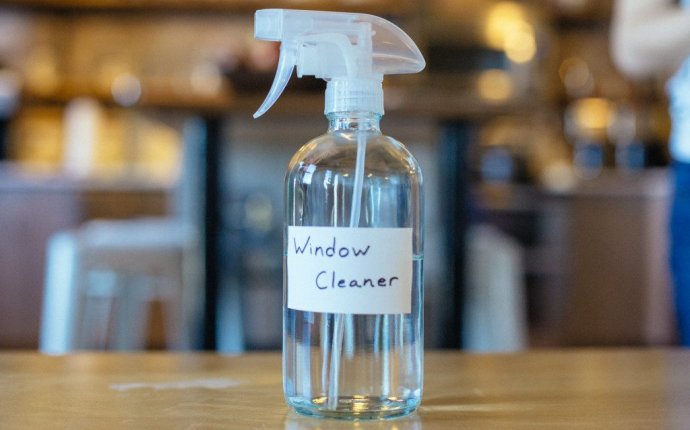 Windows Cleaning Solutions Homemade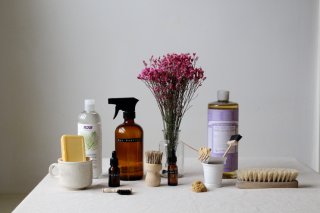 One of my favorite feelings is the one I get after having given our home a thorough cleaning. Those few hours with everything in it's proper place, most things dust free, rooms smelling fresh and yummy. Maybe a window thrown open and all the bed linens tucked in. It's invigorating! Like a big bear hug…from our house.
Of course, I love the messing up part, too, the long bouts spent in the kitchen cooking and finger painting and fort building and beautiful chaos that is part and parcel of raising a young family. But you know, I have always been one who loves to tidy and freshen up a room. I remember getting off the bus from school and looking forward to re-organizing my closet and dresser drawers, spending time making vacuum patterns in the carpet, and picking flowers from the field behind our house to throw in little vases I collected and stored in our old hutch in the basement. Talk about nerd. As far back as I can remember, I have always loved my things just so and the space in which I live thoughtfully put together. I have always enjoyed the process of undoing, just as much, if not more than the cleaning up and restoring bit. This has, without a doubt, remained a big part of who I am even today as a mother of three. I now take a more green approach when it comes to cleaning our home because natural is better for everyone.
A few years back I started paying more attention to what was in those bottles that helped our surfaces and floors sparkle. I was not thrilled. In lieu of that, we made the switch to all earth-freindly cleaning products in our home. Ultimately, it came down to wanting to rid the place we eat and bathe and play and rest of toxic non-senstivce materials and harsh chemicals, while being able to help out the environment and save money along the way. Have you ever looked on the back of your cleaning bottles at the ingredients? It's no good. I also realized that we were spending far too much money on trendy cleaning supplies at the store and it really wasn't necessary. What we were ultimately paying for was a pretty label and something that smelled nice. I am a sucker for soothing and uplifting scents, slap a lavender sprig on it and I'm throwing it in the cart…but when we transitioned to using essential oils for wellness, it became clear that making our own cleaning products could be just as effective as the ones I was buying every month, sans the yucky chemicals and toxic ingredients that I could not identify.
Now that we've got a simple cleaning pantry stocked, it takes all but a few minutes to whip up a new spray or solution and I'm on my way. These recipes are ones I've used for a long time, most of them having been tweaked here and there to suit our home and how we like it once cleaned. I hope you can find them useful!
You'll Need These Stock Up on These Tools for Your Basic Cleaning Pantry:
Baking soda
Vegetable Glycerin
Borax – Make sure to use gloves when handling. And some say this is not natural, it's up to you if you want to use it or not. For now, I am okay with it.
Washing soda – Again, make sure to use gloves when handling.
Distilled white vinegar
Citric acid
Coarse salt
Liquid castile soap – We love Dr. Bronner's Pure- Castile in Lavender & Baby Mild.
Rubbing alcohol – I am also on the fence with this one, too.
Olive oil – Really just about any oil would do, but make sure it is a more nourishing one. Avocado or walnut oil would fair nicely.
Wood scrub brushes – Any old brush with good bristles will do the job. I get mine from a variety general stores.
Microfibre cloth – This works so well for cleaning windows and mirrors.
Miscellaneous tools – I recommend hitting up your local thrift store rather than buying anything new since you'll be pretty much ruining whatever you use to make these sprays and solutions. You'll need an old sauce pan, a funnel, mixing utensils, measuring cups and some sort of fine strainer, cheesecloth will do just fine. Oh, and gloves. You may want those for the washing soda.
All-Purpose Spray –
1/2 cup of distilled white vinegar + 20 drops essential oils + 1 cup distilled water.
The essential oils I like using for this spray are: tea tree, lavender, thieves, purification, lemon, citrus fresh, eucalyptus, rosemary, grapefruit, bergamot, peppermint, clove & orange. You can get quite crafty with this and combine any of these essential oils to make your own scent depending on your mood or the season. We currently have a blend of 5 drops of thieves + 5 drops of rosemary + 5 drops of bergamot.
I make this spray just about every other week since it's the one we use for everything. I have tried so many combinations and ratios, but this here is my current favorite. Combine and store in a glass amber spray bottle. Make sure to shake well before using.
Dishwasher Powder –
1 cup borax + 1 cup washing soda + 1/4 cup citric acid + 1/4 cup salt + 10 drops essential oil of your choice. The citrus oils work well and smell so fresh.
You could absolutely leave out the borax if that's not your thing and add distilled white vinegar to the rinse compartment, it's the borax that makes those glasses shine.
Mix together in a large jar and scoop out as needed. I use less than a tablespoon of this per load. More is not better!
In-a-Pinch Liquid Dish Soap –
40 drops of your preferred essential oil + 32 ounces of liquid castile soap mixed together.
I say 32 ounces because that is the standard size for Dr. Bronner's that you can find all over the place. My favorite essential oil to use in the kitchen is lemon or orange because it is a natural de-greaser, but also lavender because it's my favorite smell. What I'll do is add the citrus oil to the lavender castile soap to make a really nice smelling and grease cutting solution. Sometimes during the colder months I'll swap out the citrus oil for pine or spruce.
Keep in mind that this solution is very concentrated and works best when used with hot water. I like to put a couple drops on my scrub brush and rinse whatever I am cleaning with hot water before scrubbing away. If you're looking for a big, bubbly soapy mixture, this is not the one. It does work well though and is very earth friendly, not to mention super gentle if you have sensitive skin.
This recipe is not for use in your dishwasher, but rather for when you've got a sink full of pots and pans that need a quick scrubbin'.
Squeaky Clean Leave Your Glasses Sparking Dish Soap –
1 1/4 cup distilled boiling water + 2/3 cup liquid castile soap + 1 1/2 teaspoon washing soda + 1 teaspoon vegetable glycerin + 20 drops essential oil of your choice.
Dissolve the washing soda in the boiling distilled water. Add the castile soap, then the vegetable glycerin and stir well. Next add your essential oils, I like lavender, lemon, orange, tea tree and peppermint for this recipe. Funnel into a squeeze bottle or glass water jar or recycled wine glass and use as needed.
Again, this recipe is not for use in your dishwasher, but rather for when you've got a sink full of pots and pans that need a really good scrubbin'.
Source: www.homesongblog.com