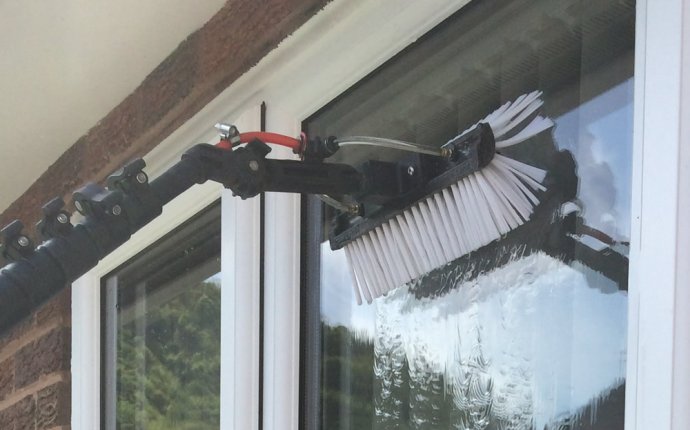 Windows Cleaning Pole Kit
Additional shipping charges may apply for Overnight and 2 Day shipping.
Many years ago, Keith Kalfas walked into our shop to buy his first window cleaning tools to start his own window cleaning business. That was where our relationship started. It is not unlike many of the other window cleaners, both local and nationwide, that start buying from us because of our pricing and selection and stay with us because of the added value of the advice and personal service we provide.
Keith has developed a healthy window cleaning company on top of his landscaping business over time, but it is his YouTube presence that has made him a well-known name with other window cleaners. Frankly, he is a YouTube sensation.
And he recently visited our facility to take a tour. Check out the video:
This kit includes the following items:
1x 6 Gallon Rectangular Bucket (Choose: blue, red, green, or yellow)
1x Unger Ninja Bucket on a Belt
1x Unger The Belt
1x Unger ErgoTec Pouch
1x of each size Sorbo Complete Squeegee w/Swivel Handle and Quick Release (6in, 12in, 18in, and 24in)
3x of each size Replacement Rubber for Squeegees (6in, 12in, 18in, and 24in)
1x 18 inch Monsoon Washer Complete w/Swivel T-bar
1x 6in Unger ErgoTec Scraper
1x Quart of Glass Gleam 4 Window Soap Concentrate
1x 16oz Dispenser Bottle filled with GG4
24x Huck Towels
4x Unger MicroWipe Cloths
1x Unger Cobweb Duster Brush
1x of each 8ft and 12ft Unger OptiLoc Extension Poles
As mentioned in the video, Keith started window cleaning with this exact kit of tools. Buy them here, all in one kit at an incredible savings. This kit is a great start and a great value, but you may find you need additional items as you work and grow your own business. You can also use this kit as a guide to help you build your own window cleaning kit. Or give us a call and we'll help you build something tailored to you!
Source: www.detroitsponge.com