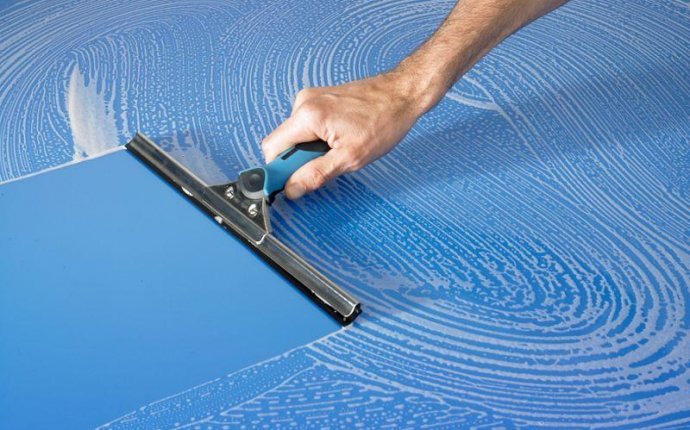 Professional Windows Cleaning Squeegee
Pleasanton, CA 94588
(925) 212-3087
Wow! Windows are clean and the power wash on the floors were well worth the money. Everything was left in perfect condition and these guys are probably some of the nicest and most professional servicemen I've encountered. Highly recommend.
Alex from Squeegee Clean is awesome. Fully deserving of the 5 star rating. He responded to my initial email within an hour (WOW!!). He came the same day to look at our job and provide a very reasonable bid. Not only was he punctual, but very professional and did a fantastic job. He cleaned inside, outside, screens and our solar panels. They are all gleaming and I am one happy customer!
I couldn't be more happy with the service Alex provided. It was a rainy week and my wife discovered some weeds growing on our rain gutters around the house. It was tough finding someone to come out on a short notice and a rainy day but Alex took the job and arrived on time. Eh finished the job in a few hours and even free up my clogged downspouts. Prices are very competitive too so I would recommend him without reservation. Thanks Alex!
Alex and Jose did a great job of cleaning the gutters of our two-story home. Alex was very responsive to my initial inquiry and was able to schedule an appointment for a couple of days later. Jose came out, provided a very reasonable estimate and did the work that day. He was professional, worked efficiently and thoroughly cleaned up the yard before he left. Highly recommend them!
These guys are great. They come when they say they will, they leave everything clean and tidy and the are super nice to boot. Reasonable as well.
Alex (Mr. Squeegee Clean) did a great job cleaning my solar panels for a fair price. He uses deionized water so that the minerals in the water don't spot the panels, and then they lose their efficency. I will definitely use him again next time. He also offers other cleaning services of the windows and the whole house if you need it. Thanks Alex.
A huge Thank You to Alex and Jose at Squeegee Clean. Alex came out the same day to give me an estimate to clean the Windows and screens inside and out at my 2 story house. The estimate was very fair and I gave him the job. Alex and Jose arrived on the agreed day and time and completed the job in 3 1/2 hours. They did an excellent job an I would highly recommend them to anyone who is looking for excellent service done in a professional manner.
Robert takes care of our windows at work and I had him clean our home windows. He is very professional, punctual and does great work. Very nice to work with and I highly recommend his services!
The crew arrived as promised and got to work. They did a beautiful job inside and out. Cleaned the screens and a year of grit on very high windows. I will use them again for sure. Very professional and most importantly did a great job. Thank you Squeegee. I can now see the sun!
Excellent job, start to finish. Alex answered the phone (first try) and came by same day to provide a quote and set a date to clean the windows. He was on time, kept to the agreed schedule and did an outstanding job cleaning the windows, inside and out. Tracks are all clean too. No shoes inside the house and no mess left after he was done. Pricing was competitive. And he's just a really nice guy :) I will call Squeegee Clean again and recommend Alex for local window cleaning.
Wow! Alex did an amazing job on our windows: inside and out! He was very professional efficient and a great price for the gawdawful number of windows we have! We'll call him every year!
Alex is worth 10 stars. First, he was very responsive about returning my initial inquiry and setting up a time to come by for an estimate. Second, he was able to schedule the work for only a couple days later. And third, he truly did a fantastic job cleaning out our gutters and unclogging our drains. Alex is a great guy, and does a great job at a fair price. Will certainly continue to work with him going forward.
I obtained 3 estimates from 3 different window cleaning companies. All 3 companies were within $10 of each other, so pricing was not a concern. The reason I chose Alex was because he was the friendliest and most flexible and accommodating with our schedule. The windows look great and we would use him again! Thank you, Alex!
We have a small business with 5 locations and Alex has been cleaning our windows since 2006. He is professional, does an amazing job, and always arrives right on schedule. He also does our house once a year. We highly recommend him and his service!!
We desperately needed both our windows and gutters cleaned. Alex returned my call promptly and came out to give an estimate the same day. Quote was very reasonable, scheduling was quick and cleaning crew was on time, hard working and professional. Would highly recommend.
Alex has provided window cleaning services for our 2 story hillside home for over 18 years. He is reliable, thorough and professional as well as very pleasant. His rates are very reasonable. I highly recommend Squeegee Clean Professional Window Cleaning.
After calling Alex for an estimate, he came that same afternoon. When I asked if he could clean my downstairs windows, he stayed and did an outstanding job. My windows have never looked better, and I will call Squeegee Clean again!
These guys came right on time and got to work right away. They did a thorough job and and my wife and I couldn't be happier.
Alex was recommended to us by fellow homeowners. He is as good as they promised, if not better! We're fairly particular and Alex delivered in every way; quick, professional response, reasonable price quote, on time arrival, and excellent work product. I highly recommend Alex!...
Source: www.yelp.com